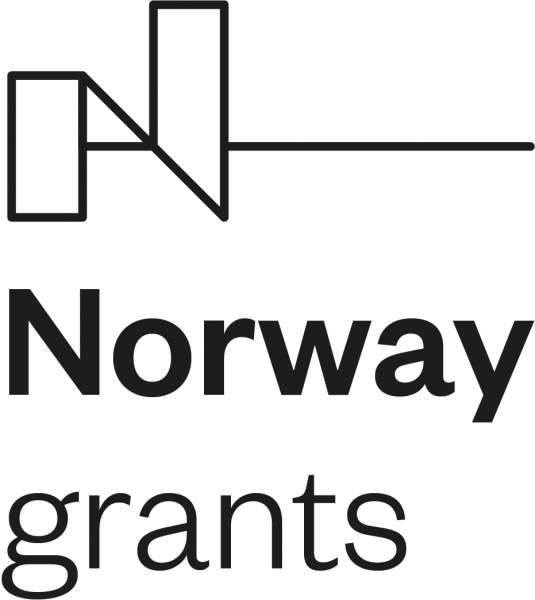 Working together for a green, competitive and inclusive Europe
Working together for a green, competitive and inclusive Europe
Working together for a green, competitive and inclusive Europe

Norway Grants have supported projects worth more than 6 billion CZK in the Czech Republic since 2004
Norway Grants have supported projects worth more than 6 billion CZK in the Czech Republic since 2004
Norway Grants have supported projects worth more than 6 billion CZK in the Czech Republic since 2004
About Norway Grants
Since joining the European Union and the European Economic Area (EEA) in 2004, the Czech Republic has been able to draw funds from the EEA and Norwegian Financial Mechanisms.
Through the EEA Grants and Norway Grants, three non-EU Member States and EEA member states – Norway, Iceland and Liechtenstein – provide financial support for socially beneficial projects to the countries of Central, Eastern and Southern Europe, which mainly belongs to the new EU Member States.
The main purpose of EEA and Norwegian Grants is to reduce social and economic disparities in Europe and to strengthen bilateral relations and mutual cooperation. Sharing and exchanging experience and competencies between donors and recipients is an important aspect in which Norway Grants differ from EU funds.
During the current third period of 2014-2021, the Czech Republic will receive about 5 billion CZK. Support will be provided for areas such as human rights, the environment, scientific research, education, youth employment, disaster prevention, domestic violence and international migration.
The Ministry of Finance of the Czech Republic is the main coordinator of the EEA and Norway Grants. The State Environmental Fund of the Czech Republic was chosen as the Programme Operator of the Environment Programme for the current period.
The Programme Environment, Ecosystems and Climate Change
The objective of the Programme is to improve the environmental status of ecosystems and to reduce adverse effects of pollution and other human activities on the environment of the Czech Republic. Norway Grants should also help to mitigate climate changes and reduce vulnerability to these changes through adaptation measures.
The Programme addresses two main areas:
Environment and ecosystems
Adaptation and mitigation of climate change
The allocation amount for the current period is approximately 800 million CZK.
Current topics of the Programme include the improvement of biodiversity in ecosystems, reducing air pollution and burden on the aquatic environment by emerging pollutants (micropollutants), and creation and implementation of adaptation and mitigation strategies at municipal level.
However, the specific focus of the Programme is still the subject of negotiations and will be published after approval by the Donors.
Announcement of the first calls of proposals is expected in the first quarter of 2019. Implementation of the supported projects shall be completed by April 30, 2024.   
Previous programming periods
There were two grant periods already completed in the Czech Republic, during which the EEA and Norway Grants supported several hundred projects worth almost 6 billion CZK.
About 600 million CZK were allocated to projects for environmental protection and climate change issues. This amount has made it possible to carry out many of the educational programs, projects to improve biodiversity, carbon dioxide storage and methodologies and pilot projects for the development of local adaptation strategies.
Important Websites
EEA Grants and Norway Grants – the Official Site
EEA Grants and Norway Grants CZ – the Official Site for the Czech Republic
Ministry of Finance of the Czech Republic
Downloads