08.04.2021
&nbsp | &nbsp Press release
Even though our wastewater treatment is at an advanced level, we are not always able to get rid of all impurities. Research has shown that residues of antibiotics, hormones, and other commonly used substances are found in surface waters, but these can be very dangerous for aquatic organisms and ecosystems. In the new grant call "Trondheim" from Norway Grants, the State Environmental Fund has prepared 94 million crowns for innovative measures, the result of which will be new technologies for clean surface waters without toxic medicaments residues.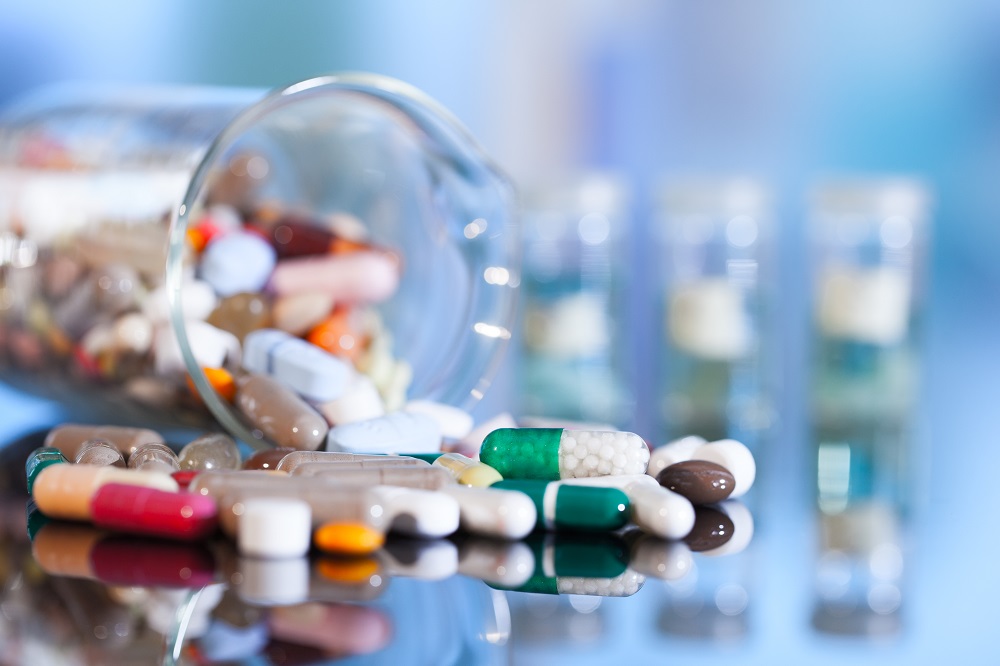 Applicants from among legal entities can obtain up to 26 million crowns from the subsidy program Environment, Ecosystems and Climate Change of the Norway Grants and thus cover 90 percent of the eligible costs of their project. The receipt of grant applications will start on April 8, 2021.
"The issue of water pollution by insoluble residues of chemical substances of various types, so-called micropollutants, is a serious topic. Because these substances are not so easily biodegradable, they accumulate undesirably in water, soil, and the bodies of living organisms. Even metabolites, which are formed during the decomposition of micropollutants, are often very toxic. Therefore, we decided to focus on this type of pollution as part of support from Norway Grants. Our program is one of the first financial instruments that focus on finding and supporting specific measures to reduce this type of pollution," says Petr Valdman, Director of the State Environmental Fund of the Czech Republic.
Pilot projects will be able to receive financial support, specifically focusing on the installation of advanced wastewater treatment technologies enabling the reduction of medicament residues and their metabolites, directly at major sources or at municipal wastewater treatment plants. Significant sources of this pollution include, for example, medical facilities and homes for the elderly. Activities aimed at the use of natural and nature-friendly processes, such as root treatment plants or artificial wetlands, which will also lead to a demonstrable reduction in this type of pollution, will also be supported.
The Trondheim grant call is launched as a two-stage grant call. Applicants in the first stage submit for assessment only project proposals with basic information about the intended project: "An expert committee composed of representatives of internal and external experts in the field of water protection will be established to evaluate the project proposals. They will assess whether it is appropriate to include the proposed project for funding in the Norwegian program. Successful applicants will be invited to complete the project proposal, financial support can amount to 5.2 to 26 million crowns," explains the mechanism of evaluation of the two-round call Petr Valdman.
Applicants can submit their project proposals through the Agenda Information System AIS of the SEF CR from April 8 to June 11, 2021. Supported projects must be implemented by April 30, 2024.
Detailed details of the call can be found on the page: Calls for Proposals
---
Why Trondheim?
Trondheim is the third-largest city in Norway, located on the 130-kilometer-long Trondheimsfjorden. In Trondheim, you will find several important institutions in the field of environmental protection. Trondheim is home to our programme partner, the Norwegian Environmental Agency. The agency has a branch here focused primarily on nature management. You can also find here a major Norwegian University of Science and Technology (NTNU), which is a frequent bilateral partner for environmental projects in our Programme and deals with, among other things, micropollutant research. You can also visit the Norwegian Institute for Nature Research (NINA), which has located departments focused on research into aquatic biodiversity, biodiversity and salmonids in Trondheim. And one interesting thing, you can catch salmons on a fishing rod right in the city centre of Trondheim.